Простые способы полного удаления меню iStat на Mac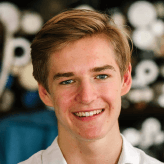 Всемогущий эксперт по написанию текстов, который хорошо разбирается в проблемах Mac и предоставляет эффективные решения.
По разным причинам некоторые пользователи, похоже, хотят удалить iStat Menus на Mac. К сожалению, согласно последнему исследованию, многие пользователи Mac действительно не знают, как полностью удалить вредоносное ПО со своих компьютеров. Большинство из них просто перетаскивают значки приложений, которые они хотят удалить, в корзину Mac. По их мнению, приложения были полностью удалены.
Поскольку слишком много установленных приложений замедляет работу системы, люди должны удалите ненужное программное обеспечение с Mac чтобы освободить больше системной памяти и места. Одна из нежелательных программ, которые вы, возможно, захотите удалить со своего Mac, — это iStat Menus. Прежде чем фактически пытаться удалить меню iStat с вашего устройства Mac OS X, мы настоятельно рекомендуем вам внимательно прочитать этот документ. Этот сайт предоставит вам очень подробную информацию о процедурах удаления.
Часть 1. Что такое меню iStat?
Меню iStat — известное приложение для мониторинга производительности Mac, разработанное компанией Bjango. Программное обеспечение имеет функции, которые позволяют вам наблюдать за множеством индикаторов в режиме реального времени из строки меню, включая использование ОЗУ, ЦП, температуру различных компонентов компьютера, IP и внешний IP, пропускную способность, батарею, время безотказной работы и загрузку системы. .
Несмотря на множество преимуществ приложения iStat Menus, несколько пользователей сообщили об ошибках и проблемах. Если это ваш случай, вы можете решить проблему, переустановив приложение. Вам также может потребоваться удалить iStat Menus на Mac, если вы хотите переустановить старую версию или просто освободить место на вашем устройстве. В этом руководстве мы покажем вам, как полностью и правильно удалить iStat Menus с вашего Mac, используя два подхода.
Часть 2. Удаление меню iStat Menus с Mac вручную
Параметр «Удалить» доступен сразу в меню программы iStat Menus. Однако перед тем, как продолжить, вы должны полностью ознакомиться со всеми инструкциями по удалению, так как вам нужно будет вручную найти и удалить файлы, связанные с приложением, даже если вы выберете эту опцию для удаления iStat Menus на Mac. Это не просто перенос программ iStat Menus для Mac в корзину; это полностью их удаляет.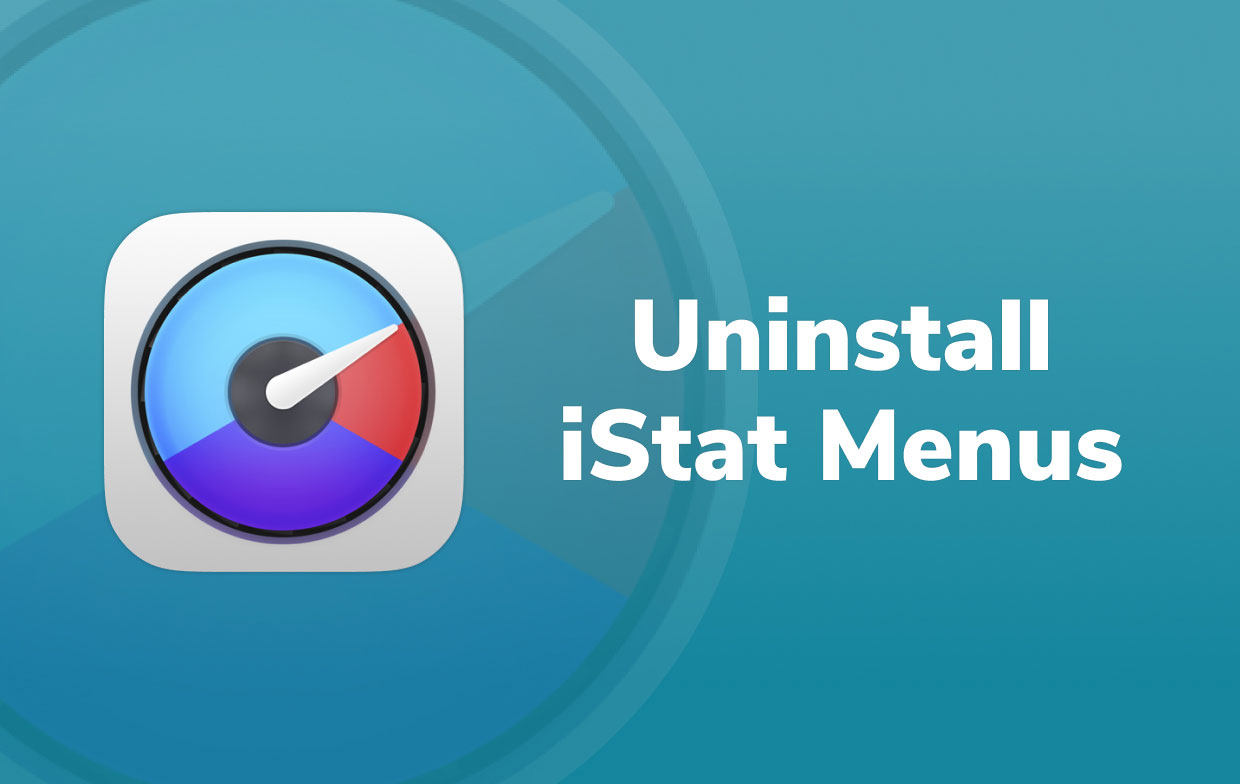 Чтобы полностью удалить программное обеспечение на Mac вручную, выполните следующие действия:
Откройте приложение iStat Menus.
Щелкните меню iStat. в строке меню, затем нажмите Удалить .
Нажмите Удалить во всплывающем диалоговом окне.
Система потребует вашего подтверждения. Введите свой пароль, затем выберите «Помощник по установке» после ввода пароля пользователя.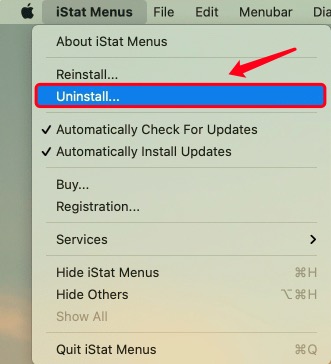 Окно закроется через несколько секунд, и программа должна быть удалена.
Хотя приложение удалено, на этом процесс не заканчивается. Теперь наступает самая важная часть процедуры удаления. Было обнаружено, что программа оставила свои служебные файлы на жестком диске, а их остатки были в разных папках. Это указывает на то, что программа была удалена не полностью. Вам придется искать и удалять файлы кеша вручную. Файлы поддержки для приложений по умолчанию хранятся в папке «Библиотека». Выполните следующие действия, чтобы полностью удалить iStat Menus на Mac.
Нажмите Command+Shift+G , чтобы открыть Finder.
Тип /Library в поле поиска и нажмите Enter.
Найдите и удалите следующие файлы и папки, связанные с меню iStat, в папке библиотеки: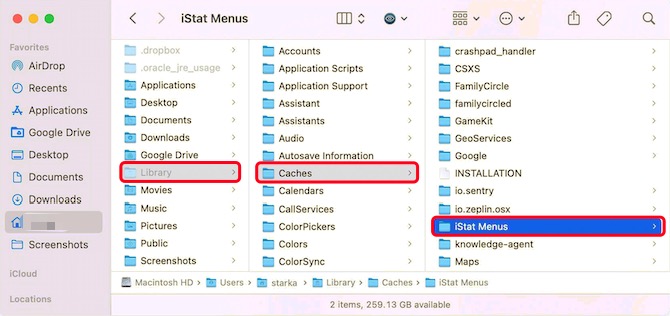 Очистите корзину, чтобы полностью удалить программу после удаления всех файлов поддержки iStat Menus.
Часть 3. Автоматическое удаление iStat Menus с Mac
PowerMyMacApp Uninstaller — это самый простой и быстрый способ удалить iStat Menus на Mac.
Всего несколькими щелчками мыши вы можете удалить iStat Menus или любое другое программное обеспечение на вашем Mac вместе со всеми его вспомогательными файлами. Вам не нужно тратить время на поиск временных файлов вручную. Это то, о чем приложение позаботится за вас.
Загрузите PowerMyMac, установите его, затем откройте приложение. Когда вы впервые запускаете программу, она дает вам обзор производительности вашей системы.
Scan после выбора Деинсталлятор приложений орудие труда. Подождите, пока он завершит сканирование, прежде чем нажимать «Повторное сканирование», если необходимо.
После сканирования всех установленных программ на Mac, список приложений появится справа. Введите имя приложения iStat Menus или любой другой нежелательной программы в поле поиска, чтобы быстро найти его. Когда ты выберите программное обеспечение, файлы и папки, связанные с ним, появятся справа.
Выберите все файлы, которые хотите удалить. Чтобы завершить процесс удаления, сначала дважды проверьте все, а затем нажмите «Очистить» в раскрывающемся меню. Подождите, пока появится всплывающее диалоговое окно «Очистка завершена«появится. Перезагрузите Mac, чтобы завершить процедуру.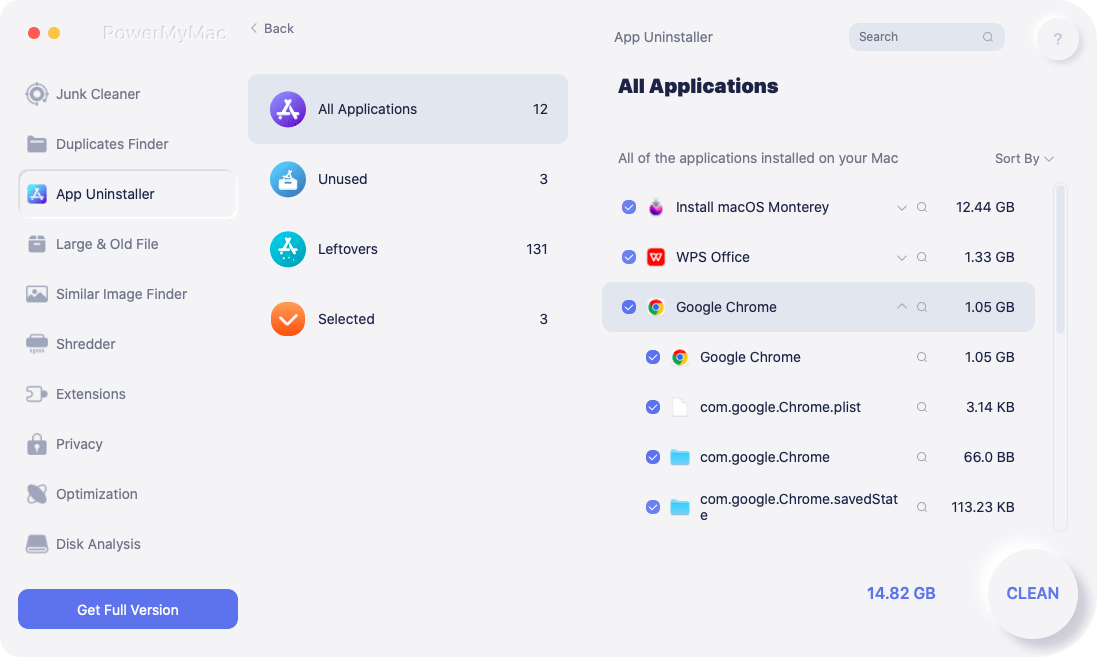 Часть 4. Вывод
iStat Menus — это программа, которая позволяет пользователям отслеживать производительность своего Mac и определять, почему он работает медленно. Если вам по какой-либо причине необходимо удалить iStat Menus на Mac, вы попали в нужное место. В этой статье показано, как полностью удалить iStat Menus, включая все оставшиеся файлы, двумя способами. Удаление приложения вручную может занять слишком много времени.
Вот почему пользователи вместо этого использовали специализированный инструмент, чтобы помочь им в выполнении процедуры. Он не только полностью удаляет все файлы, но также обеспечивает безопасность вашего устройства. Ручной метод также может вызвать ошибки, если вы по ошибке удалите служебные файлы в других приложениях. PowerMyMac был введен, так как он мощный инструмент удаления которые могут эффективно и эффективно удалять приложения, которые вы больше не используете, или приложения, которые необходимо переустановить.
Tips to Perfectly Uninstall iStat Menus on Mac OS X
How to uninstall iStat Menus on Mac computer? If you encounter problem when trying to delete iStat Menus as well as its associated components, read through this removal tutorial and learn about how to perfectly remove any unwanted applications on your Mac.
Things you should know about Mac app removal:
Uninstalling applications in macOS/Mac OS X is quite different from that in Windows operating system. In normal cases Mac users just need to simply drag and drop the target app to the Trash and then empty the Trash to perform the standard uninstallation. Generally speaking, most Mac applications are separate bundles that contain the executable and any associated resources for the app, and therefore users can easily remove any unwanted software (if they are installed properly) from their Macs.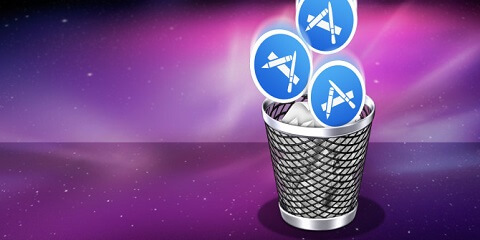 However, a fact is often neglected that, even the stand-alone software may might still leave its configuration and preferences files on multiple system directories after you carry out a basic uninstall. These vestiges can be very small in size, thus leaving them alone may not affect your Mac performance, yet they can also be a large chunks of useless files that occupy a large portion of your hard drive space. In the latter case it is quite necessary to clean out those junk files from your Mac for complete removal.
For some novice users, they may have no idea how to remove iStat Menus in a proper way. Even for the experienced users, they may also get lost when trying to uninstall a problematic, stubborn or even malicious application. In this post we will discuss the following questions: (1) What is the correct way to uninstall iStat Menus? (2) How to ensure all its accompanying components are removed safely? And (3) is there a shortcut for both Mac novices and experts to take to accomplish iStat Menus removal effortlessly?
Conventional Steps to Uninstall iStat Menus for Mac
Prior to the removal of iStat Menus, you should first log into your Mac with an administrator account, and turn iStat Menus off if it is running. To deactivate an app, right click its icon in the dock and select Quit option (or choose iStat Menus > Quit iStat Menus on the Menu bar).
Also, you can access the Activity Monitor (located in /Applications/Utilities/ folder), and see if there is any background process pertaining to the app. If iStat Menus cannot be quit normally, you can select the app in Activity Monitor, click the large red "Quit Process" button in the left corner and click Force Quit button in the pop-up dialog.
Option 1: Drag iStat Menus icon to the Trash
Open up the Finder, click Applications on the left side, and then select iStat Menus.
Drag iStat Menus to the Trash (or right click on it and then select Move to Trash option).
Right click the Trash icon and select Empty Trash option to start the uninstall.
This drag-to-delete method works in all versions of Mac OS X. Most 3rd party apps can be smoothly uninstalled in that way, but you cannot delete built-in apps by doing this. Some apps installed using the Mac package installer will prompt you for a password when you try to move it to the Trash. In any case you cannot move iStat Menus to the Trash or empty the Trash, try holding the Option key as you choose Empty Trash from the Finder menu, or reboot your Mac and try it again later.
Warming: It is important to point out that, emptying the Trash will instantly wipe off iStat Menus as well as other files you've thrown into the Trash, and that this act is irrevocable, so make sure you haven't mistakenly deleted anything before emptying the Trash. Any time you change your mind and wanna undo the deletion of apps or files, just right click the item in the Trash and select Put Back option.
Option 2: Delete iStat Menus in the Launchpad
Open up Launchpad, and type iStat Menus in the search box on the top.
Click and hold iStat Menus icon with your mouse button until it starts to wiggle. Then click the "X" that appears on the left upper corner of iStat Menus to perform the uninstall.
This tap-and-hold method is applicable for the apps installed through the App Store, and it requires OS X lion or later. Once you click the X icon, the uninstallation of iStat Menus will be handled immediately, and there is no need to empty the Trash afterwards. This way cannot uninstall built-in apps as well.
Option 3: Launch iStat Menus built-in uninstaller
It is worth mentioning that, some applications for Mac come with their own dedicated uninstallers, e.g. Adobe and Microsoft. Those apps will install additional software to provide extended functions, or place library files and associated application dependencies elsewhere in OS X. You can manually delete all the accompanying components as well, but it would be better to run the specialized uninstaller to fully remove the application alone with its bundled software or associated items.
Locate the iStat Menus installation file and double click to open it up.
Select the [uninstaller] in the package and double click to run it.
Follow the onscreen prompts to complete the uninstalling process.
To uninstall the software and plugins that don't show up in the Application folder or come with a uninstaller, you are supposed to go to their official websites and look for their own downloadable uninstallers or the uninstallation instructions provided there. As for some apps that are built in macOS, you can either run commands in the Terminal to delete it, or try the uninstall tool offered in the last section of this post.
Delete iStat Menus Library Files, Caches & Preferences
Most OS X application are self-contained packages that can be easily uninstalled by dragging them to the Trash, but there are exceptions too. Some of you may wonder if the classic methods mentioned above help remove the associated files or folders created by iStat Menus. Well, even though completely uninstalling apps on OS X is much more simple than that on Windows, you may need to check if there are support and preference files left on your hard drive after iStat Menus has been deleted. iStat Menus vestiges may not do much harm to your system but do take up a certain disk space. Therefore, if you are not gonna use iStat Menus any more, these remnants can be deleted permanently.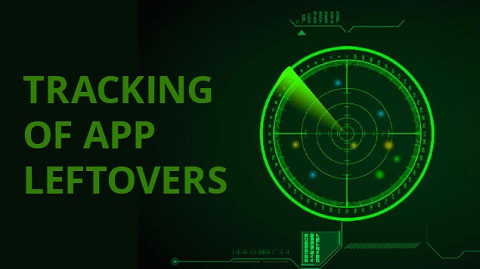 There are tow locations where apps store their preferences and supporting files, and both are named Library. Apart from these files, iStat Menus may also scatter its components like login items, startup daemons/agents, or kernel extensions around the system.
To remove all the traces of iStat Menus from your Mac, do the following steps:
Part 1. Top Level Library on Hard Disk: /Library
Open the Finder, click on the Go from the Menu Bar, and select Go to Folder.
Type the path of the top level Library on hard disk: /Library, and hit Enter key.
Search for the items with the name of iStat Menus in the following locations:

/Library
/Library/Caches
/Library/Preferences
/Library/Application Support
/Library/LaunchAgents
/Library/LaunchDaemons
/Library/PreferencePanes
/Library/StartupItems

Right click the matched files or folders, and select Move to Trash option.
Part 2. User Library inside Home Folder(
Head to Go > Go to Folder, type
Application components may appear in a wide range of locations, including but not limited to the aforementioned file paths. For instance, some antivirus and security software will install additional kernel extensions which are by default located in /System/Library/Extensions. For the leftovers that are not obvious to identify, you might do a Google search for the app components, and perform the removal carefully.
Manually deleting iStat Menus leftovers can be a laborious task for inexperienced Mac users. If you are still not sure how to delete app remnants entirely, or you would like to save time in removing iStat Menus alone with all its remnants, well, utilizing a professional removal tool is a better option for you, compared with the manual removal.
Effective Solution to Thoroughly Remove iStat Menus
Look for an all-in-one solution to handling any application removal on your Mac? You might need the help of a specialized and advanced Mac uninstaller, which will spare you from the tedious searching for app vestiges. A outstanding uninstaller should be featured by intuitive interface, easy operation, powerful performance, and satisfactory effects. Now you can get all of these features in Osx Uninstaller.
Utilizing Osx Uninstaller can be the most effective way to remove any corrupted, stubborn and malicious application for your Mac. It will scan your whole system for every piece of target application and then remove them in one click, thus to finally free up your Mac hard disk space. Continue reading to know more about this tool.
Q1: How to remove iStat Menus by using Osx Uninstaller?
Step 1. Launch Osx Uninstaller in the Launchpad after quiting iStat Menus in the Dock.
Step 2. Select iStat Menus on the interface and click Run Analysis button to scan iStat Menus.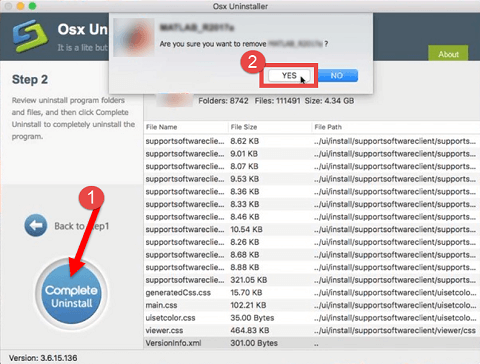 Step 3. Click Complete Uninstall in Step 2, and click Yes to confirm removal.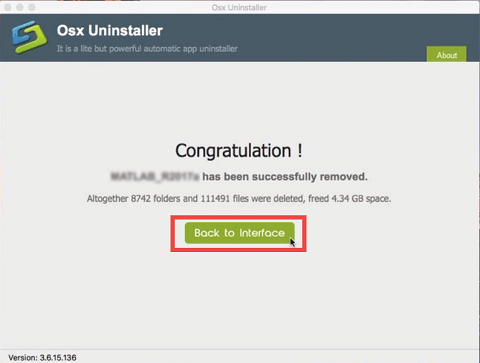 After you click Yes in the dialog, the uninstall process will be activated immediately, and you will be informed that iStat Menus has been successfully removed. The whole process is quite straightforward (3 steps: launch — select — remove), and it may take only a few seconds to complete. Fast and simple, right? Just give it a try now!
Q2: Why is it better to apply Osx Uninstaller?
A clean uninstall of unwanted application is what most computer users desire for, but manually hunting down app stuffs is never an easy job to do. Once you start to use Osx Unisntaller, there is no need to manually locate app files left behind any more. You will save the trouble of crawling over the system looking for ambiguous remnants, and you don't have to deal with various uninstall problems that may occur.
Osx Uninstaller, an high-efficient uninstall utility designed for Mac, helps remove not only the built-in applications but also the software and plugins that don't appear in the Application folder. You can download this removal tool for free and try it out first. If you think it meets your demand, you can pay for the full version.
Summary: This guide offers several approaches to uninstall iStat Menus on Mac . The manual ways require more time and skills to ensure a clean, complete uninstallation, while the automated uninstaller could handle any app removal smoothly and swiftly.
Mac Tips & Tricks: How to Manage Startup Items?
Thank you for reading this post. Does it help resolve your uninstall issues? We will be glad if you share your thoughts or any suggestion about this removal guide.
How to remove iStat Menus on your macOS and Mac OS X?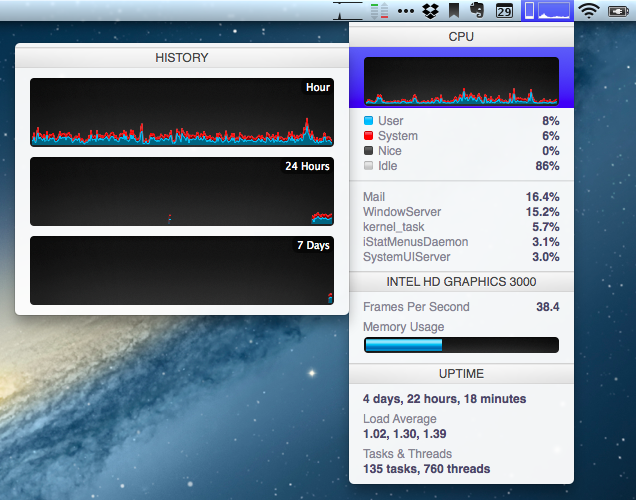 This is an effective tutorial that helps you learn how to remove iStat Menus on your macOS and Mac OS X. This tutorial contains an automatically removal solution, a manually removal solution and a video is provided which teach you how to remove iStat Menus by MacRemover.

What is it?
iStat Menus can notify you of an incredibly wide range of events, based on CPU, GPU, memory, disks, network, sensors, battery, power and weather.
Video: How To Automatically Remove iStat Menus by MacRemover?
Use automatically removal solution to remove iStat Menus in your macOS
1. Download and install MacRemover

2. Switch to Finder and select Go -> Applications from the Finder menu.
3. Locate the MacRemover icon and double-click on it.
4. iStat Menus icon will be displayed on the Apps listview of MacRemover, and click on it.
5. Click "Run Analysis", and then "Complete Uninstall". iStat Menus will be automatically and completely removed.
Use manually removal solution to remove iStat Menus in your macOS
The steps listed below will guide you in removing iStat Menus:
1. Switch to the Finder and select Go -> Utilities from the Finder menu.
2. Locate the Activity Monitor icon and double-click on it.
3. On the main window of Activity Monitor, find the entry for iStat Menus, iStat Menus Widget, iStat Menus Updater, iStat Menus Status, iStatMenusAgent select them and click Quit Process.
4. Switch to the Finder again and select Go -> Applications from the Finder menu. Find the iStat Menus icon, right-click on it and select Move to Trash. if user password is required, enter it.
5.Then, hold an Option key while the Finder's Go is being selected. Select Library. Locate any folders that are named the following names and drag them to the Trash.
iStat Menus (in Application Support folder)
om.bjango.istatmenus (in Caches folder)
iStat Menus iStat Menus (in Log folder)
com.bjango.istatmenus.plist (in Preferences folder)
com.bjango.istatmenus6.extras.plist (in Preferences folder)
6. The following files/folders of iStat Menus, you need to use "rm" command to delete on the Terminal.
Installing and uninstalling iStat Menus (Mac App Store version)
To install the Mac App Store version of iStat Menus, please purchase it via the Mac App Store. When running iStat Menus for the first time, check "Open at Login" if you'd like iStat Menus to be launched every time your Mac starts up.
Uninstalling iStat Menus #
To uninstall the Mac App Store version of iStat Menus, please click the pause button to the right of the "Global" text in the top tab, then quit and drag the iStat Menus app to the trash.
If you have installed the iStat Menus Helper, please remove these two files.